The Museum of Natural History, not only a popular tourist attraction of the city, is the magnet of schools. Students, hundreds, gather some days in the week for three hours to absorb as much information as possible with the time allotted. My mission was to get to document this. The delicate subject of attaining photos of children, will be problematic, as photos will be a sensitive entity. Requesting permission as delicately as possible, the Education Department was a blessing to me, allowing me to shadow various Teaching Volunteers around the museum.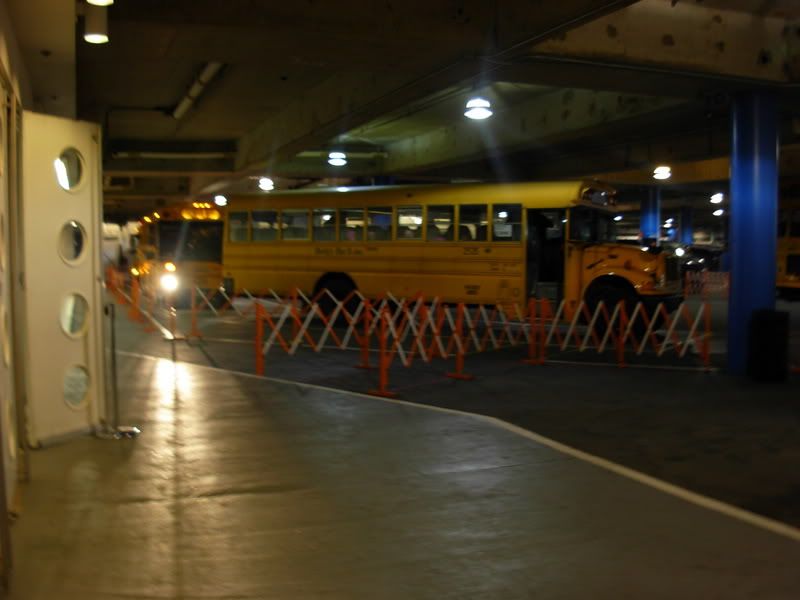 Buses are not taken to the garage of the museum, as neighbors complained about the amount of noise that used to occur when the buses used to park out front. On this particular day, there was an expected number of 70 buses arriving to the museum.
The Teaching Volunteers in this photo are the people who take different carts representing different halls (North American Mammals, African Mammals, Ocean Life) in the museum where students will travel to. On this particular, instead of being assigned to different halls like they normally are, because the program that normally shows the schedule was not working, the volunteers were given the hall of their choice. "You can tell a lot about a person from what hall they use," one of the leaders joked when people would take their time to think very carefully about where they would be teaching. After their meeting, one of the leaders gave a tour of the meteorite room, a sort of orientation, about things the volunteers could mention when showing the room to students.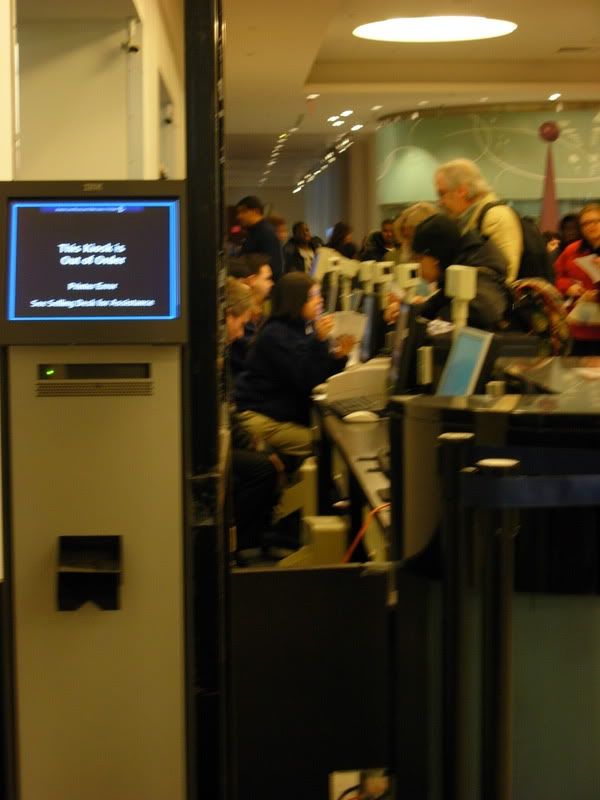 Before the students, teachers, visiting parents can enter the museum on their own, they must wait in the designated areas. This below photo was one of the first batches of groups to arrive, each section was filled at least ten minute was after the photo was taken.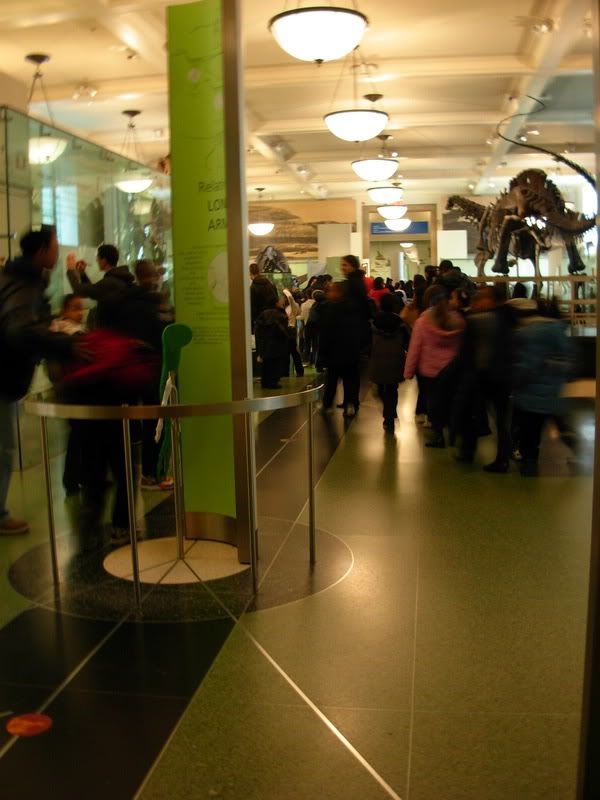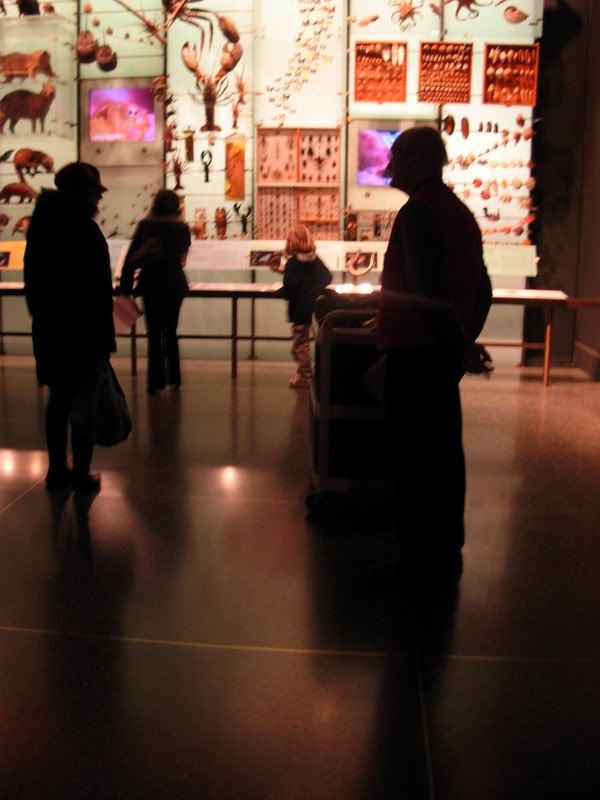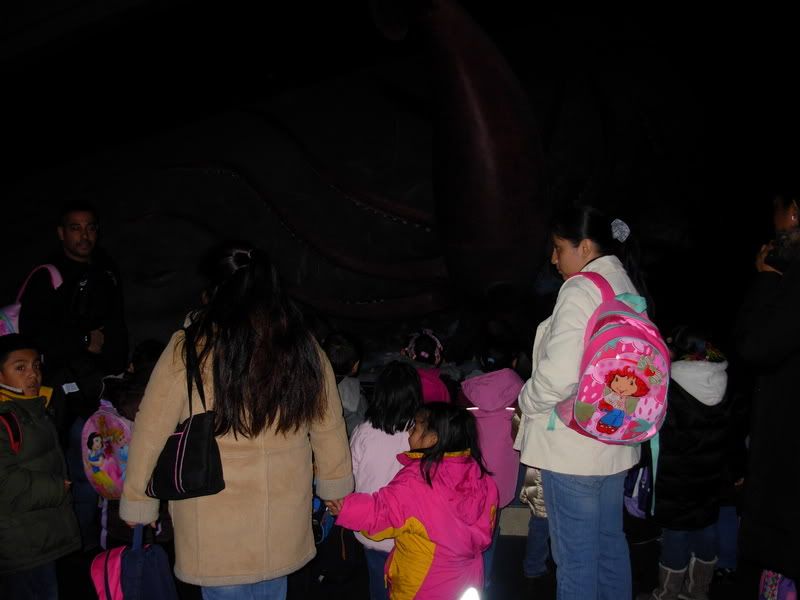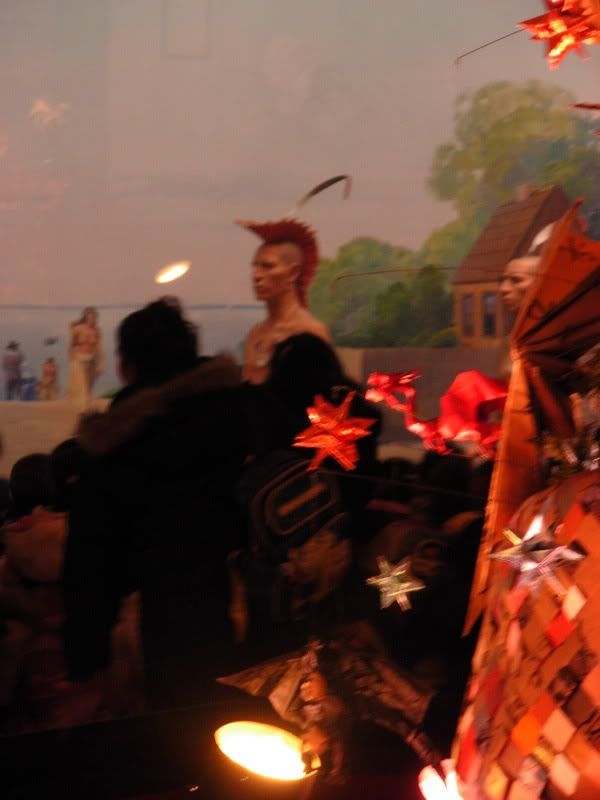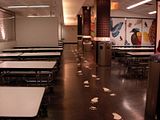 Donna Sethi, who seemed to be my guide, like the missionary was to those who went to study the Yanomami, showed me the ropes of how things are run. She believes that the museum is more kid-friendly than other museums (MoMa, the Met) which she does admit are completely different experiences. In the Lower Level where students meet, there are various trays and boxes where schools places the children's lunch into, so that they won't have to carry them around. A lunchroom has been built (as shown above) where the students can eat at lunchtime.